Cups of cookies and caramel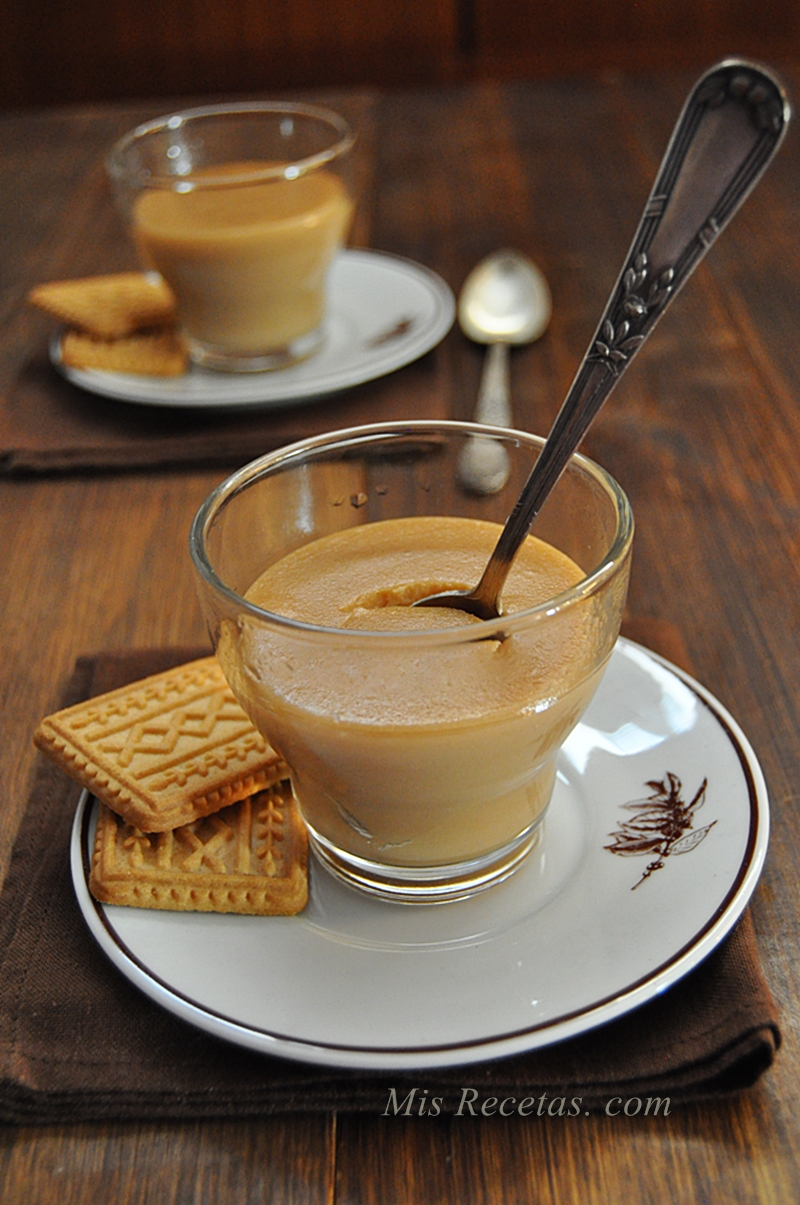 Often when I search for a certain recipe I'm jumping from one site to another and in the end I end up writing the recipe that was least expected, as in this case. It seemed so easy and simple that it stayed in my memory until I saw the right moment to do it.
In most blogs it appears as biscuit yogurt, but when curdled the texture is as such, more dense.
I hope you like it and you encourage it to prepare it, because it is very rich, with a lot of biscuit flavor and a touch of delicious caramel. Surely the smallest devour it and for you it will be a sweet whim.
INGREDIENTS:
1 Cookie roll
1 Lt of milk (use skimmed)
100 gr of brown sugar
3 tablespoons of liquid caramel
1 pack of powders for curd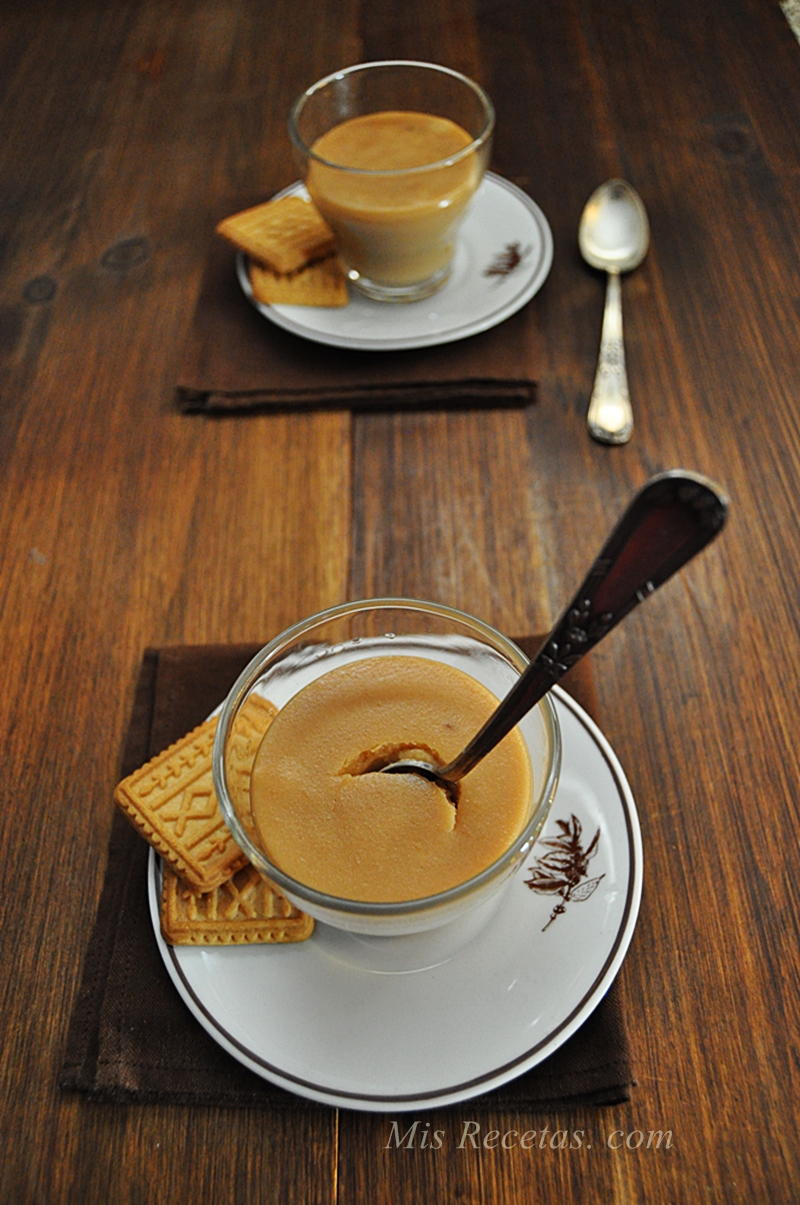 PREPARATION:
Crush the cookies until they turn into powder. I use a food processor, but if we put them in a bag, we can crush them with a kitchen roll.
We add the sugar and the tablespoons of liquid caramel, which besides flavor will give it that golden color so bonito.
We add the curd envelope and stir well all the mixture.
We pour the milk while we are beating it.
We put the mixture in a saucepan and take it to medium/low fire while stirring to avoid sticking to the bottom. We will see that it thickens, when it starts to boil, remove it from the fire, stir well and pour over the chosen containers.
Once cold we can taste them or leave them in the refrigerator to take them cold.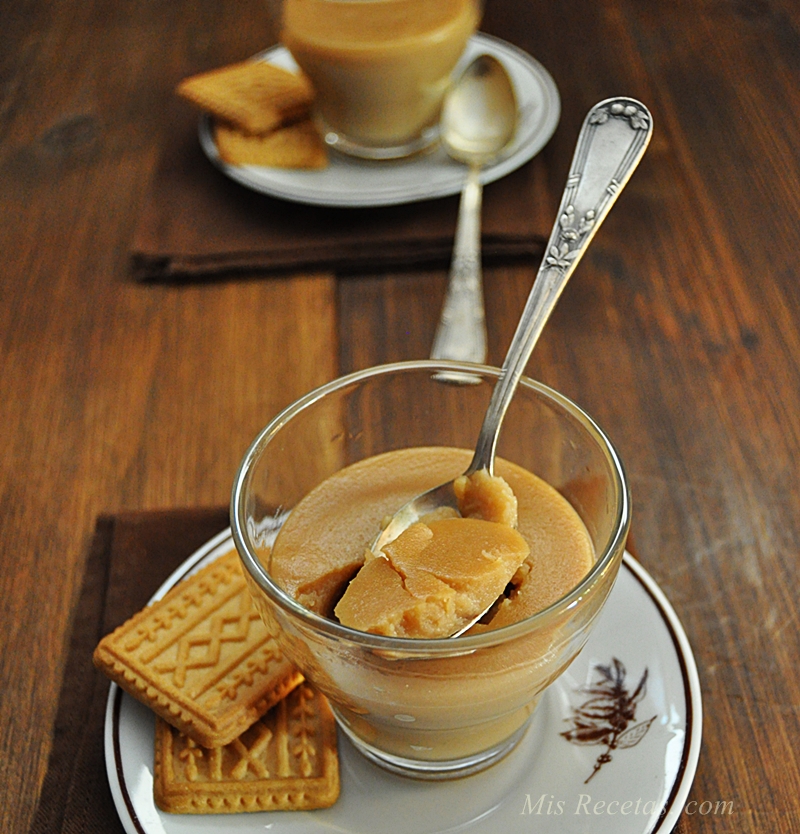 NOTES :

In almost all the blogs where I have seen this recipe, the cookies used are the classic María, but at home we consume those that are Chiquilin type and are the ones I used.

I have also seen that some used half cream and half half skim milk, but in my fight to avoid unnecessary calories I put skim.

Lately I prefer more sugar brown that I find more healthy, but you can use white sugar that is the one that has the original recipe.