Nocilla mousse cake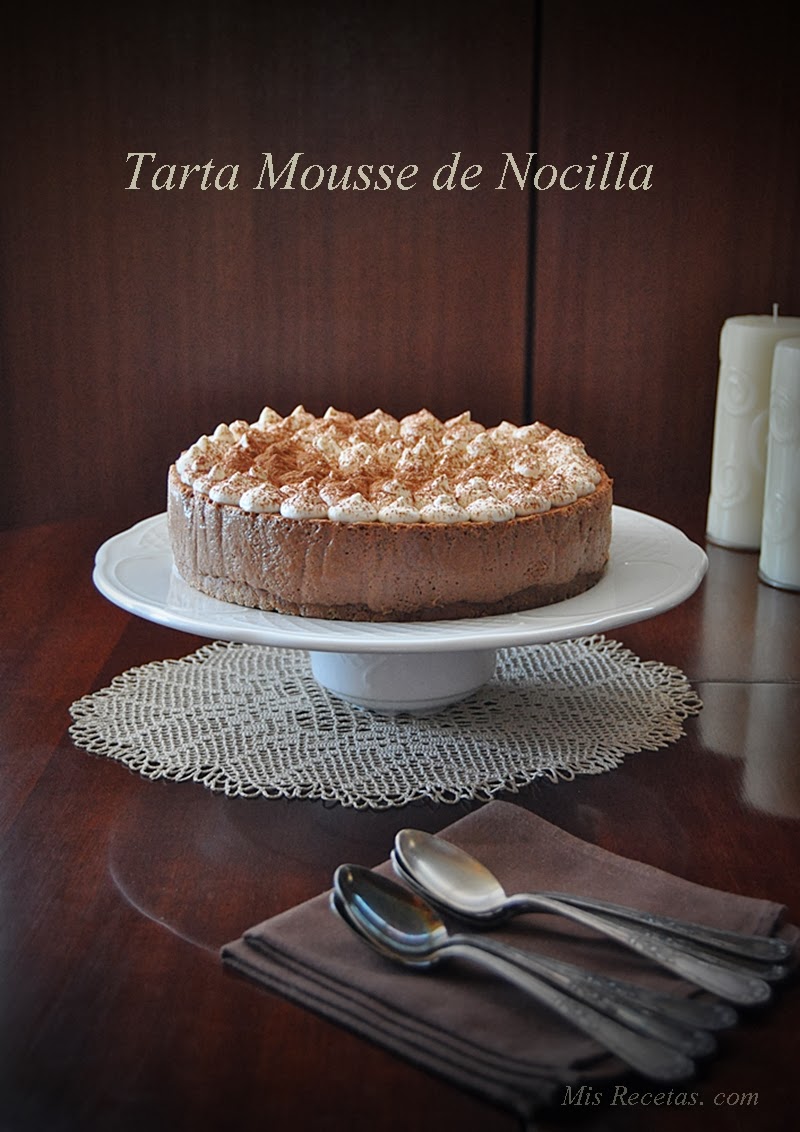 Yes I say: Milk, cocoa, hazelnuts and sugar. Surely in your head you have put the announcement's music followed by the word: Nocilla. He is one of those people who put themselves in our heads with rhythm, with an imprint, because what does cocoa, sugar, milk and hazelnuts do not sound the same? No, no.
I had a family celebration, nothing more and nothing less than my mother's eighty-second birthday. Normally we went out to eat out on my parents' birthdays, but this year my mother wanted to entertain the family and cooked for eleven people. You can not even imagine that variety and quantity of dishes made us, even though their health is not very good. It is all strength and will. Thank you mom;)
The fact is that she is not anything pastry and I wanted to surprise her by preparing the cake (what "bruji" is, she said she knew she would do it.) Mothers' intuition never fails ). I was looking for a light cake, with which I do not finish the meal "burst" and the mousse are for me a good bet, with a fine base of cookies, they look great and do not turn out to be heavy.
I accompanied the rations with a ball of ice cream and I regret it, but there was nothing left of the cake, so the photo of the cut was not possible, I'm sure you can imagine it: D
The diners liked us very much, I hope that you as well.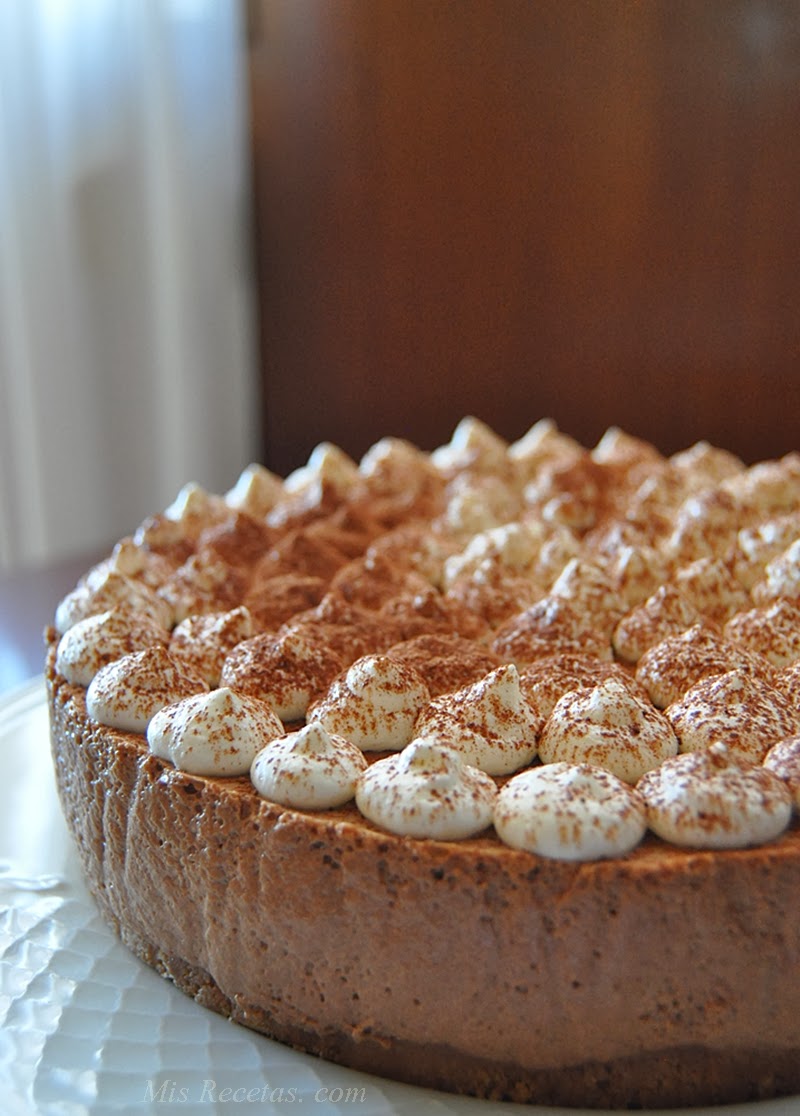 INGREDIENTS:
To make the base:
300 g of chocolate chip cookies
50 g of butter
2 tablespoons of Nocilla
To make the mousse:
400 gr of Nocilla
5 sheets of gelatin
400 ml of cream 35% MG
100 ml of milk
4 egg whites
a pinch of salt
To decorate:
300 ml of cream 35% MGThen add the warm cocoa butter and stir until well blended.

Add the whipped cream to the mixture and mix with enveloping movements until there is a uniform cream.

Next we incorporate the clear mounted to a point of snow and, as we have done with the cream , mix with enveloping movements from bottom to top, until there is a uniform cream.




Let's pour over the layer of cookies of the mold and let s cool in the fridge at least six or eight hours (it is better to do it from one day to another)




Decoration:




Unmold the cake.

We mount the cream with the icing sugar and introduce it into a pastry bag. We make small piles.

With the help of a strainer or sieve we add pure cocoa on top.




We reserve in the refrigerator until the moment of consumption.